The richest billionaire Premier League club owners, and how they made their fortune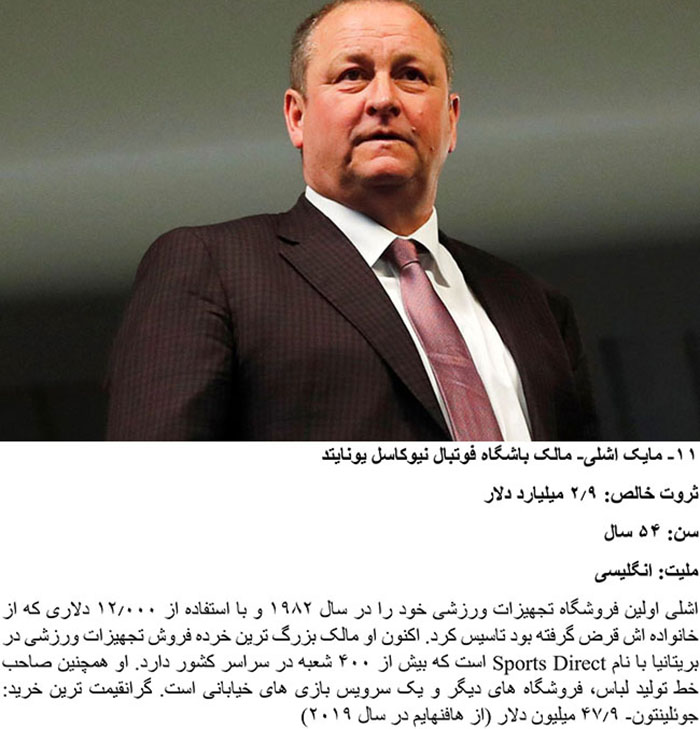 Age: 54.
Nationality: English.
How he made his fortune: Ashley opened his first sports gear shop in 1982 using a $12,000 loan from his family.
Today, he's the owner of the UK's largest sporting goods retailer, Sports Direct, which has over 400 stores across the country. He also owns clothing line Jack Wills, department store chain House of Fraser, and high street gaming chain GAME.
Record signing: Joelinton — $47.9 million (TSG Hoffenheim, 2019).