The richest billionaire Premier League club owners, and how they made their fortune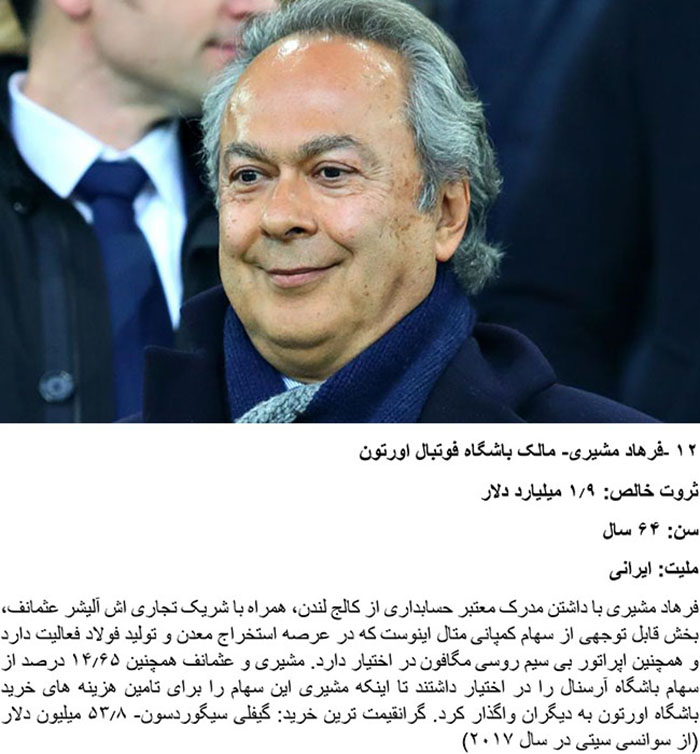 Age: 64.
Nationality: Iranian.
How he made his fortune: Trained as a chartered accountant at University College London, Moshiri and his business partner, Alisher Usmanov, hold shares in mining and steel manufacturing giant Metalloinvest, and Russian wireless operator Megafon.
Moshiri and Usmanov also used to hold 14.65% of the shares in Arsenal, before Moshiri sold his part to help fund his takeover of Everton.
Record signing: Gylfi Sigurdsson — $53.8 million (Swansea City, 2017).