Nour and Yasmin Pahlavi in the demonstration against violence against women and supporting Mehsa Amini and the right to choose a veil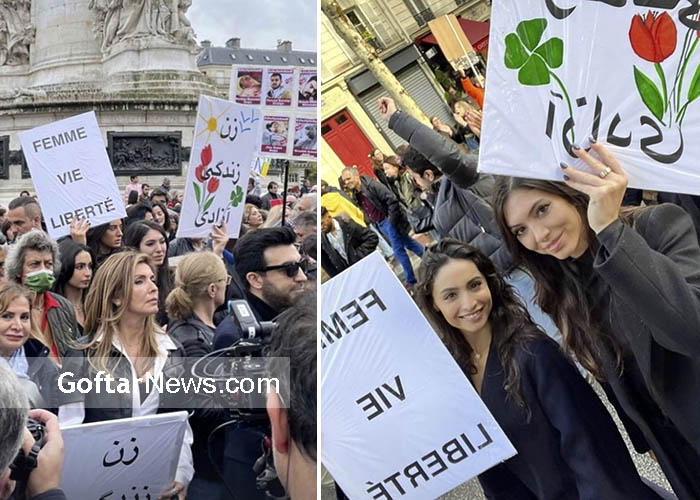 Yasmine Pahlavi is the wife of Reza Pahlavi, the last crown prince of the former Imperial State. She worked for ten years as a staff attorney for Children's Law Center in Washington, DC, representing the rights of at-risk and underprivileged youth. She was also the co-founder and a director of the Foundation for the Children. Founded in 1991, the purpose of the Foundation is to provide health care services to children or children of origin regardless of race, color, creed, religious or political affiliation. She resigned her leadership role and any affiliation with the Foundation in February 2014. In November 2018, she announced that she had breast cancer.
Mahsa Amini, 22, was with her brother at a train station when she was stopped by the 'morality police'. She was accused of not complying with the country's hijab rules. She was detained, and three days later she was dead.