Celebrating Suzan Roshan's 56th Birthday: A Remarkable Journey of an Iranian Pop Icon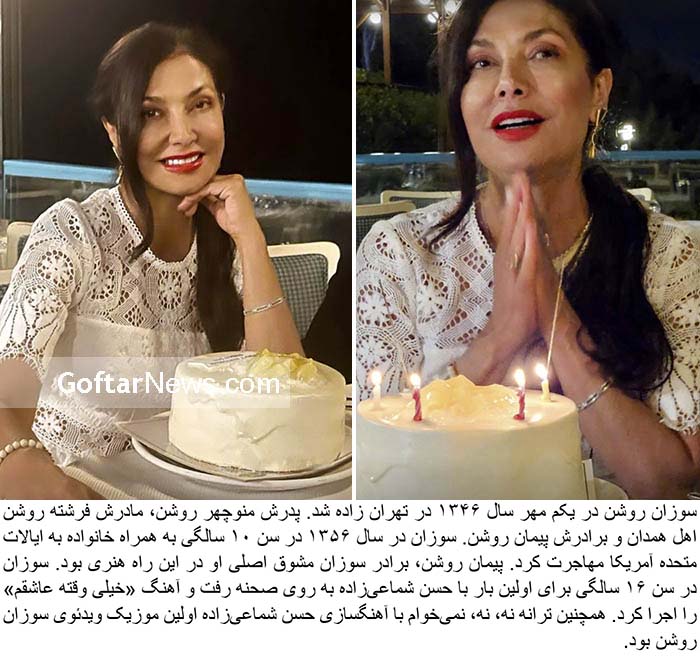 The world celebrates the 56th birthday of an Iranian pop sensation whose melodious voice and soulful performances have captivated hearts for decades. Suzan Roshan, born in Tehran, Iran, has a remarkable journey that has taken her from the bustling streets of Tehran to the vibrant music scene of Los Angeles. In this article, we'll delve into the life and career of Suzan Roshan, from her early years to her triumphant return to the music scene.
Early Life and Family Background
Suzan Roshan was born into a loving family in Tehran, Iran. Her father, Manouchehr Roshan, and her mother, Fereshte Roshan, both originally from Hamedan, Iran, provided her with a nurturing environment for her budding talents. Suzan also has a brother named Peyman Roshan, who played a significant role in shaping her artistic future.