Pejman Jamshidi and Negar Farahmand: A Love Story with an Inspiring Age Difference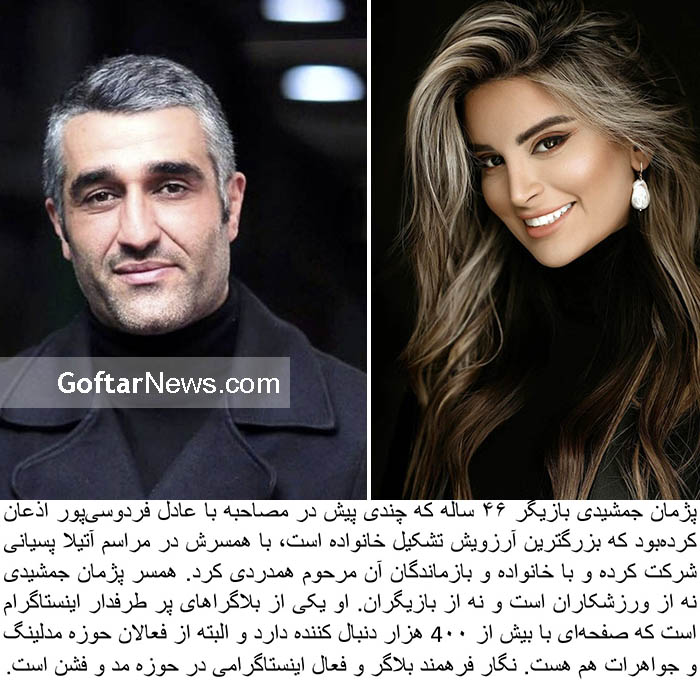 Introduction
In a world where love knows no bounds and transcends the constraints of age and societal expectations, the extraordinary love story of Pejman Jamshidi and Negar Farahmand unfolds. Pejman Jamshidi, a celebrated Iranian actor and former footballer, and Negar Farahmand, a prominent Instagram blogger and fashion activist, have come together in a union that challenges convention.
This unique love story defies age-related stereotypes, explores the realms of acting and fashion blogging, and champions the power of love to break through the barriers of expectation. Join us on a journey through their remarkable love story, where differences become strengths, and love shines brighter than ever.
Pejman Jamshidi, born on September 1, 1977, is a renowned Iranian actor and former footballer. His outstanding performances in movies such as "The Misunderstanding" (2018), "Shishlik" (2021), "Grassland" (2022), and the upcoming "My Name Is Love" (2023) have earned him Crystal Simorgh nominations and a dedicated fan following.
The 46-year-old actor, Pejman Jamshidi, recently opened up about his desire to start a family in an interview with Adel Ferdosipour. Little did he know that this wish would soon come true in a spectacular way.