Monica Bellucci and Tim Burton: A Love Story in the Spotlight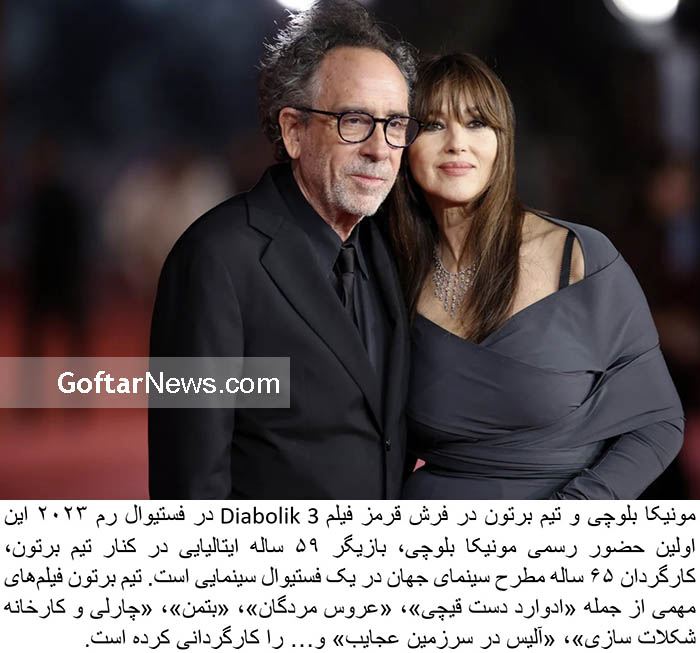 For the first time, the world witnessed the enchanting couple formed by the iconic actress Monica Bellucci and the legendary director Tim Burton as they trod together on the red carpet at the Rome Film Festival. The occasion was the premiere of the movie "Diabolik: Who Are You?" directed by the Manetti Bros, a film dedicated to the legendary comic book character. In this movie, Monica Bellucci plays the part of Altea Ginko's partner, and her presence alongside Tim Burton captivated the audience and the media alike.
Love Story at First Sight
Their love story was one that seemed to be straight out of a fairytale. It was revealed by the magazine Paris Match last February and officially confirmed in June. The two lovebirds first crossed paths on the set of "Beetlejuice 2," the long-anticipated sequel to Tim Burton's cult classic film, with Monica Bellucci taking on a significant role. From that moment on, their connection was undeniable, and they became inseparable.
Both Monica Bellucci and Tim Burton had experienced long relationships with colleagues in the past. Tim Burton was previously in a relationship with Helena Bonham Carter, while Monica Bellucci had a relationship with Vincent Cassel, with whom she shares two daughters, Deva and Léonie. Their love story marked a new chapter in their lives, full of passion and mutual admiration.