Max Amini and Reza Pahlavi: Unveiling Captivating Photos from their Encounter in the U.S.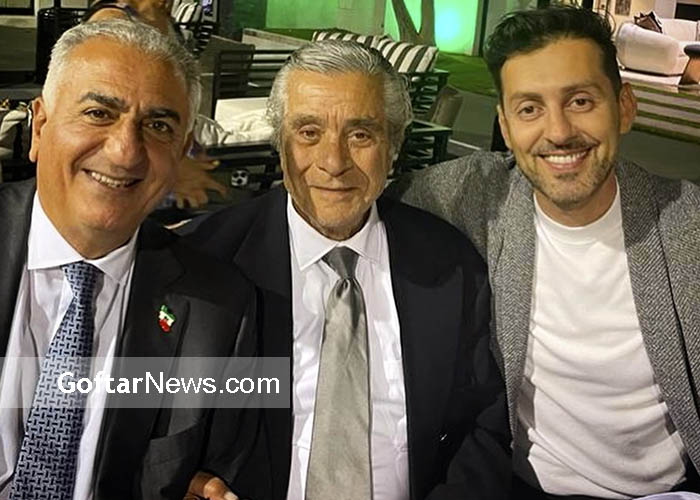 Introduction
In a fascinating convergence of worlds, exclusive photos have surfaced featuring the Iranian-American comedian Max Amini alongside Reza Pahlavi, the Crown Prince of Iran. This unexpected encounter bridges the realms of comedy and royalty, offering a unique glimpse into the lives of two influential figures.
Max Amini: A Comedy Luminary
Max Amini, born in Tucson, Arizona, to Iranian parents who immigrated after the 1979 revolution, has carved a niche for himself as a world-touring stand-up comedian. Renowned for his comedic genius, Max has graced shows like NBC's Heroes, Netflix's Real Rob with Rob Schneider, and Comedy Central's Mind of Mencia. Jerry Seinfeld, on an episode of Spike's Car Radio Podcast, even named Max as one of the top comedians to watch.
Beyond comedy, Max established his production company, Abstraction Media, in 2010, selling projects to networks such as Voice Of America, Discovery, and more. His diverse projects include directing a Netflix original stand-up special, Enissa Amani: Ehrenwort, and the eagerly anticipated feature film, James The Second, set to release in 2022.
Reza Pahlavi: A Royal Presence
On the other side of this captivating encounter is Reza Pahlavi, the Crown Prince of Iran. Born on October 31, 1960, Reza is the oldest son of Mohammad Reza Pahlavi, the last Shah of Iran. Before the Islamic Revolution in 1979, he held the title of crown prince and heir apparent to the throne of the Imperial State of Iran.
Today, Reza Pahlavi resides in Great Falls, Virginia, and is the founder and leader of the self-styled National Council of Iran, an exiled opposition group. He actively participates in the Iranian democracy movement and remains a vocal critic of Iran's Islamic Republic government.