Homa Sarshar's Resilient Disc Operation Journey: A Remarkable Tale of Triumph Over Pain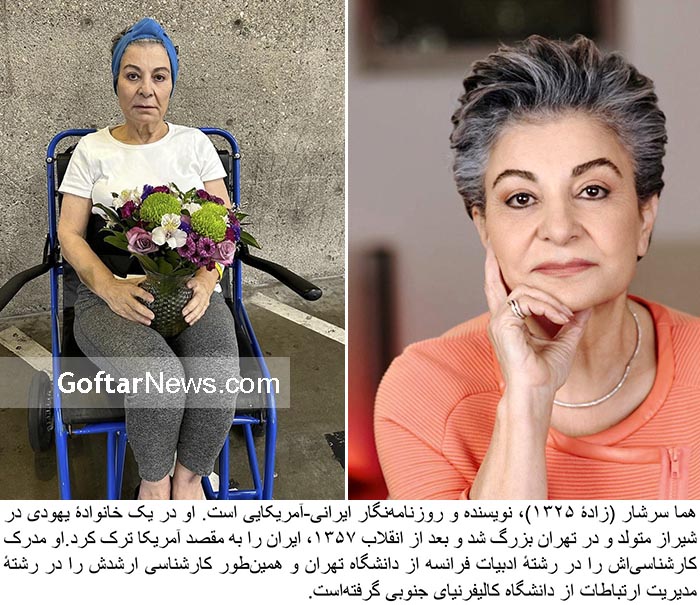 Introduction
In the realm of human experiences, there are tales of courage, determination, and the unwavering pursuit of a better life. Homa Sarshar's life story embodies all these qualities, and more. Born in 1946 into a Jewish family in Shiraz, Iran, she faced numerous challenges on her journey to becoming an Iranian-American author, activist, media personality, and award-winning journalist. But perhaps the most recent and significant challenge she faced was the debilitating back pain caused by disc issues. In this comprehensive report, we delve into Homa Sarshar's life, her significant achievements, and her courageous journey through a disc operation in the United States.
I. Early Life and Career
Homa Sarshar's life began in the rich cultural tapestry of Tehran. Raised in the heart of Iran, she pursued her education with fervor, earning a bachelor's degree in French literature from Tehran University. Her academic journey then led her to the United States, where she attained a master's degree in journalism from the prestigious University of Southern California.
It was in 1993 that Homa Sarshar took a pivotal step in her career, joining Human Rights Watch as an adviser. Her work in advocating for human rights, especially women's rights, in both Iran and the United States earned her the respect and recognition she rightfully deserved.