Golshifteh Farahani's Mesmerizing Appearance at Opera National De Paris Gala 2023/2024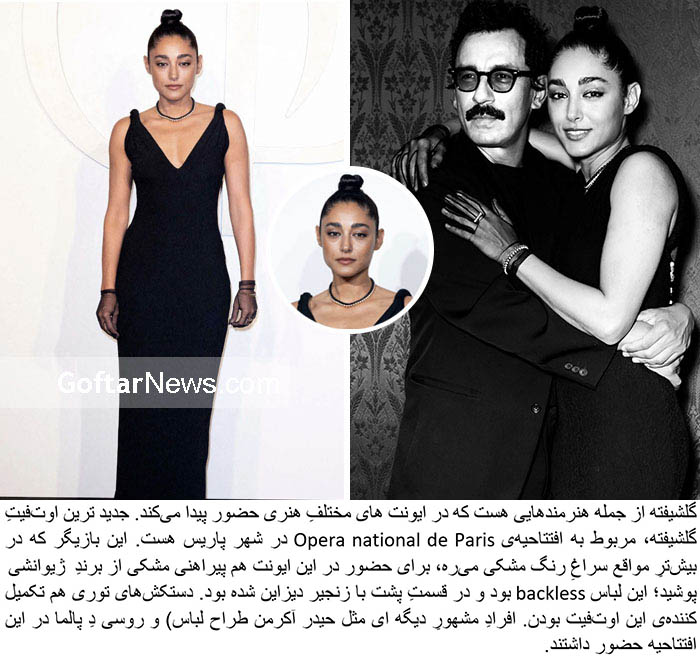 Golshifteh Farahani and Haider Ackermann (right photo)
Golshifteh Farahani's presence at the Opening Season Gala added an element of intrigue and excitement to the event. Her choice of attire, a daring black Givenchy dress with a backless design and chain detail, reflected her unique sense of style and her willingness to embrace bold fashion choices. The gown not only showcased her beauty but also conveyed her confidence and individuality.
Golshifteh Farahani posed on the red carpet alongside other esteemed guests, it was evident that her star power transcends borders and genres. Her ability to seamlessly blend into the world of Hollywood while maintaining a connection to her Iranian roots makes her a truly global icon.
Furthermore, Golshifteh Farahani's participation in the event underscored the gala's commitment to celebrating diversity and inclusivity in the arts. Her presence served as a reminder that art is a universal language that transcends cultural boundaries and brings people together from all walks of life.