Discover the Luxurious Espinas Palace Hotel: A Hub for Saudi Arabia's Embassy in Tehran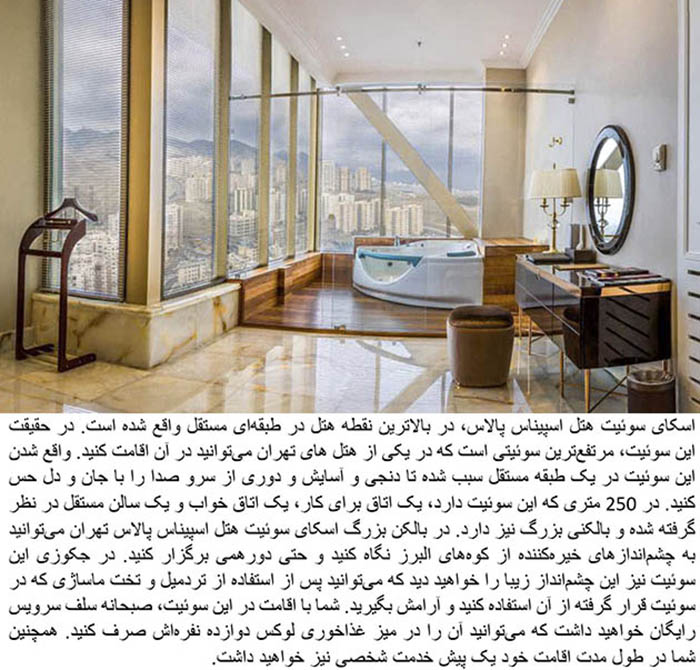 Introduction:
The Espinas Palace Hotel in Tehran stands as a symbol of opulence and sophistication, catering to guests seeking an extraordinary experience. Notably, this esteemed hotel has taken on an additional role as the temporary base for the Saudi Arabian Embassy in Tehran. Let's delve into the world of Espinas Palace Hotel, from its luxurious offerings to its significant role in fostering diplomatic ties between Saudi Arabia and Iran.
Luxury Defined:
Nestled in the prestigious Saadat Abad area of Tehran, the Espinas Palace Hotel opened its doors in 1394, impressing visitors with its modern design and contemporary architecture. Boasting 21 floors, this five-star hotel features 400 lavish rooms and suites, providing a haven of comfort and indulgence. Every aspect of the hotel has been meticulously crafted to exceed the expectations of its discerning guests, ensuring an unforgettable stay.