Encounter of Literary Minds: Mohammad Reza Schafi'i Kadkani Meets Mojtaba Jabbari at His New Bookstore in Tehran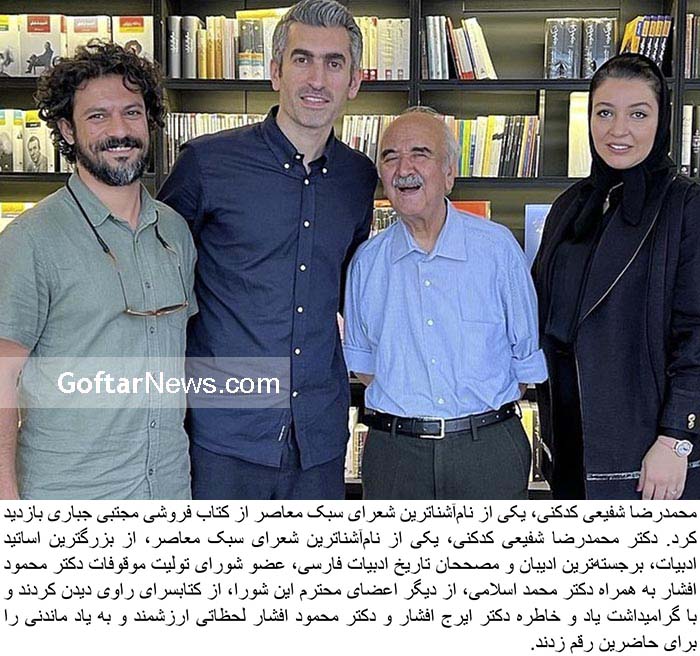 In the vibrant city of Tehran, where history intertwines with modernity, two prominent figures from different walks of life converged at a remarkable event that left an indelible mark on the cultural landscape. Dr. Mohammad Reza Schafi'i Kadkani, a distinguished literary figure and renowned poet, had the honor of meeting Mojtaba Jabbari, a former Iranian football player known for his prowess on the field. This unexpected encounter took place at Kadkani's newly established book store, creating a unique juxtaposition of literature and sports, intellect and athleticism.
Introduction: The Confluence of Minds and Passions
The meeting between Mohammad Reza Schafi'i Kadkani and Mojtaba Jabbari was a testament to the diversity and richness of human pursuits. Kadkani, born on October 10, 1939, in Nishapur, Razavi Khorasan, stands as a multifaceted personality in the literary world. His journey into the realm of literature was unconventional, shaped by his early education in classical religious schools. This non-traditional path allowed him to immerse himself in the depths of Persian and Arabic literature, setting the stage for his future accomplishments.
On the other side of the spectrum stands Mojtaba Jabbari, born on June 16, 1983, in Robat Karim. His trajectory led him to the world of sports, particularly football, where he gained fame as an attacking midfielder for Esteghlal and the Iranian national team. His commitment to excellence on the field mirrors Kadkani's dedication to the written word.