Dara Khosrowshahi's Opulent Residences: Seattle and San Francisco Luxuries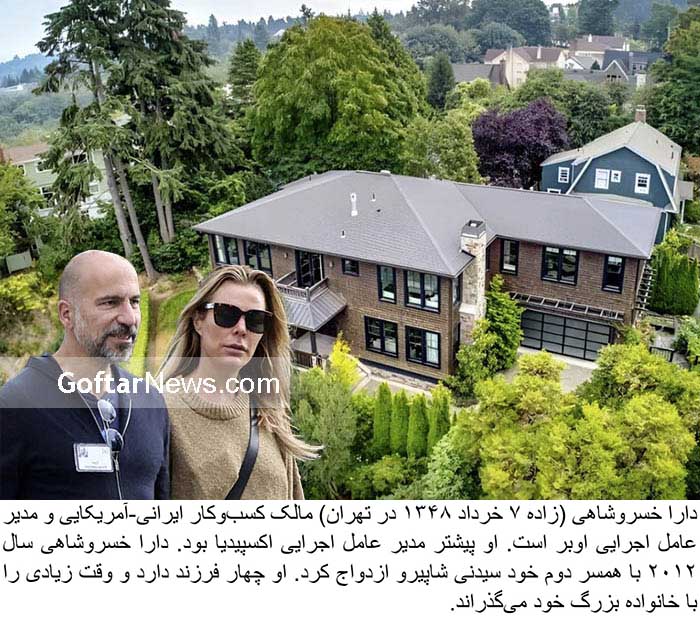 When it comes to the lavish lifestyle of tech executives, few names come to mind as readily as Dara Khosrowshahi, the CEO of Uber. Known for his remarkable career in the tech industry, Khosrowshahi has also made headlines for his impressive real estate holdings. In this article, we'll take a deep dive into Dara Khosrowshahi's residences, particularly his former mansion in Seattle, Washington, and his reported ultra-luxury home in San Francisco, California.
Dara Khosrowshahi's Seattle Mansion
Location: Seattle, WA
Dara Khosrowshahi's former residence in Seattle, Washington, is a testament to the opulent lifestyle that many tech executives enjoy. Seattle, often referred to as the Emerald City, is known for its picturesque surroundings, featuring lush greenery and beautiful water bodies. Khosrowshahi's choice of Seattle for his home reflects the city's appeal and high quality of life.
The mansion, boasting an impressive 5,930 square feet of living space, is a single-family residential home built in 2007. With five bedrooms and five bathrooms, it offers ample space for comfortable living. The exterior is modern and welcoming, with a front view that exudes elegance.
Upon entering the house, you'll immediately notice the hardwood flooring that runs throughout, adding a touch of sophistication. The open layout takes full advantage of the stunning views that Seattle has to offer, making use of large windows that fill the home with natural light.
The kitchen is a chef's dream, featuring modern appliances and stylish furnishings. It is equipped with all the amenities needed to create gourmet meals. The spacious rooms and beautiful decor are sure to impress anyone who steps inside.
One of the standout features of the house is the view deck accessible through French doors. This outdoor space provides an ideal setting for al fresco dining and taking in the scenic beauty of Seattle. Whether it's sipping coffee in the morning or enjoying a glass of wine in the evening, this view deck offers a perfect retreat.
Additionally, the house includes a high-end kitchen, a luxurious master suite, a playroom, and an exercise room. A gated motor court leads to a covered entry, providing security and privacy.