Ahmad Jannati's Wife's Funeral: A Gathering of Iranian Leaders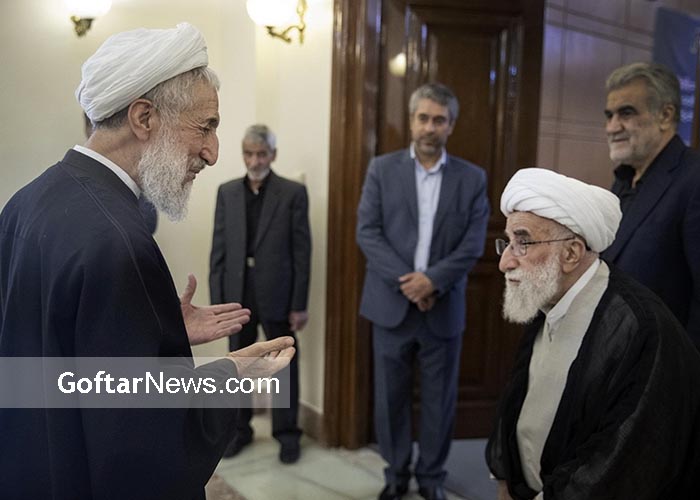 Introduction
In a solemn ceremony held at the Secretariat of the Assembly of Leadership Experts on November 17, 1402, Ayatollah Ahmad Jannati, the Secretary of the Guardian Council and Chairman of the Assembly of Leadership Experts, bid farewell to his wife. The event saw the presence of key Iranian figures, including Dr. Qalibaf, Speaker of the Islamic Council, and Hojjatul-Islam wal-Muslimin Mohseniagei, the head of the Judiciary, among others.
Ayatollah Ahmad Jannati's Profile: Born on February 23, 1927, Ayatollah Ahmad Jannati is a prominent Iranian conservative politician hailing from Ladan, Isfahan. Known for his unwavering stance against secularism and his anti-LGBT rhetoric, Jannati is also recognized as a founding member of the Haghani school of thought.
Influential Positions: Jannati holds two significant positions in Iranian politics, serving as the chairman of the Assembly of Experts and the Guardian Council. The former is responsible for appointing the Supreme Leader, while the latter checks legislation for compliance with the Constitution and sharia, as well as approving candidates in various elections.